Description
Introducing the new Genesis Platinum Steel Water Ionizer.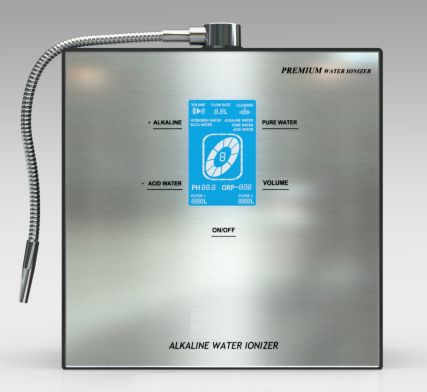 The Genesis Steel offers the latest technology to create micro-clustered alkaline drinking water with more antioxidants than a glass of freshly squeezed orange juice!
Setting the New Standard for Water Ionizers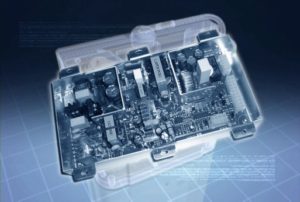 The Genesis Steel boasts a completely redesigned 350 watt SMPS power board that produces an ultra-clean electrical current that enhances water ionization.  It also runs more efficiently than any other water ionizer power board.
When you couple the Genesis Steel's enhanced SMPS power board with 9 platinum-titanium plates made by the HeeSung Metal Company, the highest rated water ionizer plate manufacturer in the world, you get unmatched performance with a pH range of 11 and higher to 2.5 and lower.
Also, the MICOM system in the Genesis Steel automatically adjusts water ionization to your water source, so you get the perfect glass of ionized water every time, regardless of where you live.
Filtration Matters

The Genesis Steel offers an advanced dual filtration system which includes a built-in sediment filter for removing larger contaminants from your drinking water, anti-fungal felt, granular activated carbon for removing 99.99% of the chlorine, bacteria and other contaminants, calcium to enhance ionization, and tourmaline to condition your water for the best ionization.
Most importantly, it includes ion exchange resin.  Only ion exchange resin and reverse osmosis are capable of removing fluoride, difficult heavy metals, and chromium-6 (like in the move Erin Brokovich).
All of this adds up to an elite water filtration system that will protect you and your family from all of the nasty stuff found in tap water.
Genesis Steel Features:
* 23% stronger -ORP than the Genesis Platinum 9 TURBO! That's more healthy antioxidants!
* 9 Plates made by the HeeSung Metal Company of Japan, top rated in the world!
* 350 Watt SMPS Electrical System for a pure and efficient electrical current.
* Advanced Dual Filtration System Including Tourmaline
Genesis Steel Video: